Mercedes' move is a result of the Supreme Court's ban on diesel cars with engines displacing 2000cc or more in Delhi NCR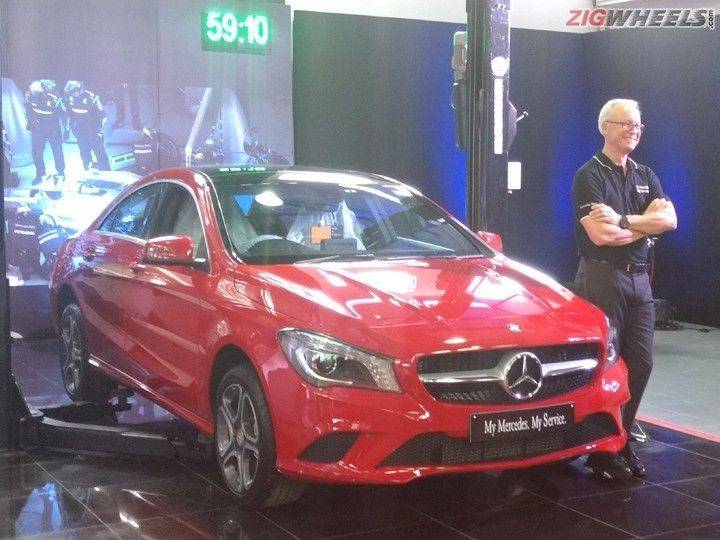 Mercedes-Benz has dismissed all reports that suggested the company to be working on biodiesel solutions for its cars. It has clarified that it never committed to the Union transport ministry in the past regarding the same.
The MD and CEO of Mercedes-Benz India Roland Forger said that he and the Union transport minister met on several occasions. He added that biodiesel solutions' reports might have resulted from a misunderstanding while availability of BS-VI engines in all Mercedes-Benz cars was being discussed. What is notable here is that three months ago, Union transport minister Nitin Gadkari had issued a different statement in this regard. He said that Mercedes-Benz had given him a letter that said they could use biodiesel in their vehicles. He also added that standards set by his ministry for biodiesel could be used to power Mercedes-Benz vehicles, the latter's chief had told him.
It would be safe to say that this move from Mercedes-Benz comes as a result of Supreme Court's (SC) blanket ban on registration of diesel cars with engines displacing 2000cc or more in the Delhi-NCR region. After all, Mercedes-Benz was among the worst hit automakers by the SC's ruling in the case.
As a result of SC's ruling, Toyota has been holding back its new investments in India. Mercedes-Benz, however, is still pursuing its plans for India without changing them much. The German automaker had rolled out '15 (cars) in 2015′ and plans to follow it up with a dozen launches in 2016.
Source by zigwheels..