JLR is all set to mark an entry into the SUV-coupé market with its new Range Rover Sport Coupe, which could also be featuring the brand's upcoming electric drivetrain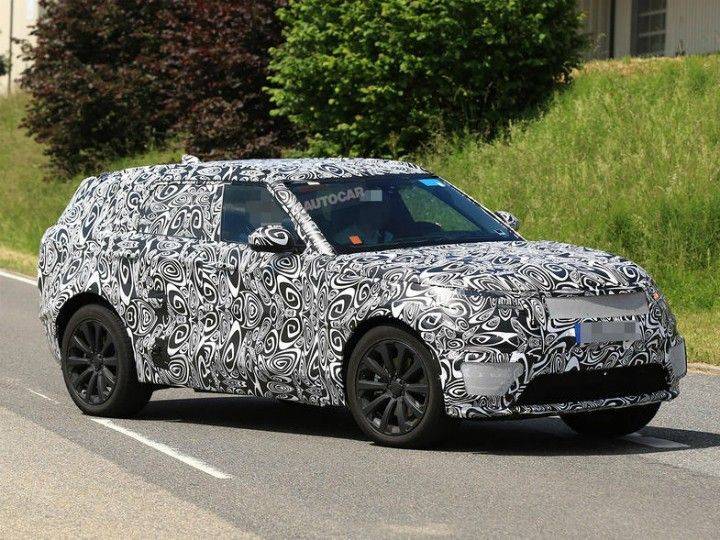 Jaguar Land Rover(JLR) is expected to launch the Range Rover Sport Coupe, which will be its first ever road-biased model, by next year. With the introduction of this new model, JLR will make an entry into the SUV-coupe market. JLR is also likely to introduce all-electric drivetrain to the road that's being developed for the I-Pace EV, which could also make its way into the new Sport Coupe.
When this car makes it way to India, Range Rover is expected to offer a hybrid powertrain in the Sport Coupe, which will be possibly based on the 3.0-litre, SDV6 HEV engine which is capable of producing approximately 344PS of power. Rumours say that JLR is also expected to offer the V8 supercharged engine to the top end model of the Sport Coupe, that will produce 550PS of power. This new coupe will sit on the same aluminium chassis as the Jaguar F-Pace and could weigh somewhere around 1,800kgs. That's approximately 400kgs lighter than the X6 and GLE Coupe and also comparatively smaller (around 4.7m) than other two coupes.
There are no further details mentioned about the new Sport Coupe, however, it is possible that this car might get new features for the interior. As of now, the car is being designed as a luxurious four-seater. It will also have a 2+1 rear seat with a fifth seat, a cockpit-like cabin, a dramatic sloping roofline with rear overhangs, and the rear door will reduce to minimal openings.
Source by zigwheels…