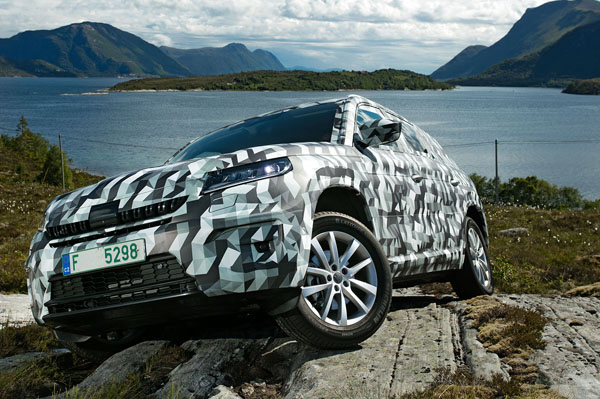 If you remember the Skoda Vision S concept car from the Geneva Motor Show in March this year, you'll undoubtedly know that it previews a production SUV, called the Skoda Kodiaq, that's coming rather soon. In fact, it will show its production-ready form as soon as the upcoming Paris Motor Show in October this year.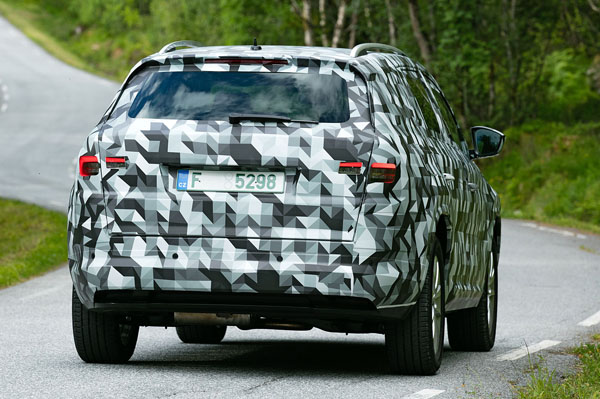 We, however, were just given a preview of the car at Skoda's home of Mladá Boleslav in the Czech Republic, and while we can't show you any photos of it (they took away our phones and cameras), we can tell you all about it. So here are 10 things you need to know about the upcoming Skoda Kodiaq SUV.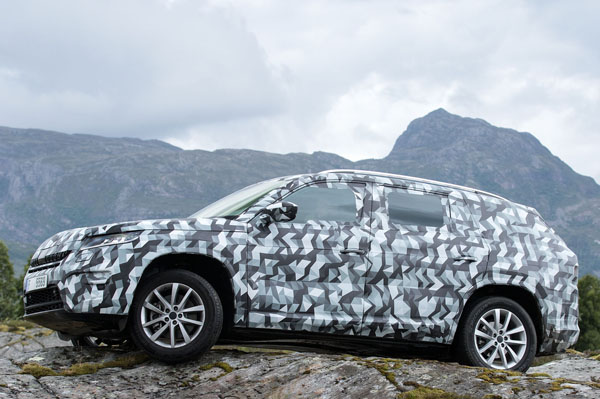 1. It's Skoda's first ever seven-seat vehicle
Skoda has done SUVs before, as we've seen with the Yeti, but Skoda has never done a seven-seater before. This will be the first one in the company's 120-plus-year history and that's a big moment for the Czech brand. It's named after an Alaskan bear, the Kodiak, and fittingly, it looks quite rugged. But Skoda says it's not an all-out off-roader, but rather a family car that can traverse rough terrain.
2. It is based on the Skoda Superb
No wonder then, that it's based on the VW Group's MQB platform that also underpins the Skoda Superb and Octavia in different guises. It is stretched and raised for its duties as a seven-seat SUV, and top-spec versions get the latest version of the VW Group's transverse-engine AWD system, supplied by Haldex/BorgWarner, though front-wheel-drive is what you get on lower versions.
3. It will use 2.0-litre petrol and diesel engines
International markets will get a 1.4-litre TSI petrol motor that makes 125hp, but this is unlikely to come to India. What we will get is a 2.0-litre TDI diesel that produces either 150hp or 190hp (and 340 and 400Nm respectively) which will be allied to either a six-speed manual or a DSG dual-clutch automatic. There's also the likelihood of the company's new 2.0-litre TSI petrol, which produces 180hp and 320Nm, but we'll have to wait and see.
4. The exterior looks really good
Skoda's head of design Jozef Kabaň has really nailed it with the Kodiaq's exterior. It manages to look imposing enough thanks to its aggressive grille and headlamp treatment, large wheel arches and hefty stance, but also somewhat sporty with a gently tapering roof line and optional 20-inch wheels. It borrows a lot of cues from the Skoda Superb, including a thick shoulder line, heavy sculpting on the boot, and intricate, angular LED headlamps and tail-lamps inspired by Czech crystal. We particularly like the way the LED fog lamps sit in angular recesses just below the headlamps.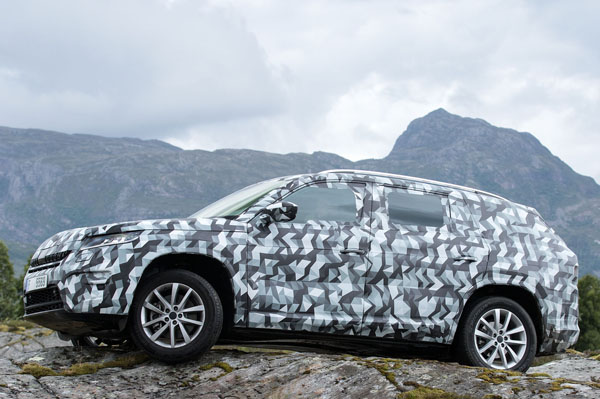 5. It's relatively compact for a seven-seat SUV
It may look imposing at first glance, but look a bit longer and you'll soon realise that's all down to clever styling cues; it's not really that big. With a length of 4,697mm, width of 1,882mm and a wheelbase of 2,700mm (the base, 2WD petrol version also weighs just 1,550kg) it's actually relatively compact, and that's something Skoda is proud of, because that should make it easier to live with as a family car. It gets 190mm of ground clearance and can wade through 300mm of water, which again, is not proper off-roader stuff, but will suffice for most.